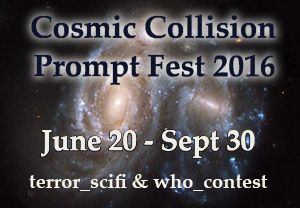 Crossover Themed Prompt Fest!
Our Universes include DC, Disney, Doctor Who, MCU, Star Trek, Star Wars, and the Whedon Verse.
Crossover with any fandom of your choice:
Television, movies, books, video games, comics, myths, fairy/folk tales, or original fiction.
Going on now until September 30th at
terror_scifi
in cooperation with
who_contest
.